Forget "Do It Yourself":
Fab Labs are about

Do It Together
Fab Lab: noun, Fabrication Laboratory.  A fully-kitted workshop giving you the power to turn ideas and concepts into reality.
Fab Labs give people back "The Power of Making".
Fab Labs foster the entrepreneurial  spirit, by providing the space, equipment and help to rapidly turn ideas into working prototypes.
What is a Fab Lab?  What Can I Do There?  Who Benefits?
Three different videos: three different takes.  Which one works for you? (Expand them to full screen by clicking the rectangle in the bottom right of the video.)
Fab Labs provide widespread access to modern means for invention. They began in the "Centre for Bits and Atoms" at MIT, and have now spread from inner-city Boston to rural India, from South Africa to the North of Norway.
What Happens in a Fab Lab?
Reconnect with the satisfaction of making things:
"Technological Empowerment" for the whole community: children, adults, seniors, businesses, schools, colleges, academia
Work together on projects, gaining technical training along the way
Work with your local community to solve local problems
Get help for your businesses to branch out into new fields, quickly and cheaply
Develop and research brand news ideas.
Around the world people in Fab Labs are working on solar and wind-powered turbines, new IT ideas, new ideas for agriculture and healthcare, custom housing, and rapid-prototyping of rapid-prototyping machines(!)
Who Are Fab Labs UK?
We are a group of people who are passionate about regaining the ability to make stuff, and concerned that the UK is rapidly falling behind in the introduction of Fab Labs.
Our mission is to mobilise the innate technical creativity in the UK, by getting industry, commerce, academia, and local and national government behind us, and creating a network of 50 Fab Labs across the UK within the next five years.
The Fab Lab Charter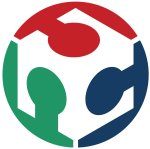 What is a fab lab?
Fab labs are a global network of local labs, enabling invention by providing access to tools for digital fabrication
What's in a fab lab?
Fab labs share an evolving inventory of core capabilities to make (almost) anything, allowing people and projects to be shared
What does the fab lab network provide?
Operational, educational, technical, financial, and logistical assistance beyond what's available within one lab
Who can use a fab lab?
Fab labs are available as a community resource, offering open access for individuals as well as scheduled access for programs
What are your responsibilities?
safety: not hurting people or machines
operations: assisting with cleaning, maintaining, and improving the lab
knowledge: contributing to documentation and instruction
Who owns fab lab inventions?
Designs and processes developed in fab labs can be protected and sold however an inventor chooses, but should remain available for individuals to use and learn from
How can businesses use a fab lab?
Commercial activities can be prototyped and incubated in a fab lab, but they must not conflict with other uses, they should grow beyond rather than within the lab, and they are expected to benefit the inventors, labs, and networks that contribute to their success.
Background to Fab Labs
Here's the founder of the Fab Lab idea, describing it in Manchester:
Here's Professor Neil Gerschenfeld at TED.